We accept Washington & Idaho Patients
Trusted Pediatric Care Under General Anesthesia
It is our honor to serve the communities of Washington and Idaho by providing specialized, compassionate pediatric dentistry under sedation or general anesthesia. We know just how precious your little one is, and it is our goal to ensure they leave feeling happy, confident, and healthy every time they visit.
Pediatric dentistry is the field of dentistry focused on the diagnosis and treatment of children. From preventive to restorative procedures, your child needs to see a dentist at least twice a year to achieve and maintain optimal oral health. Our team is proud to offer a variety of pediatric dentistry services to help your child smile brightly for years to come.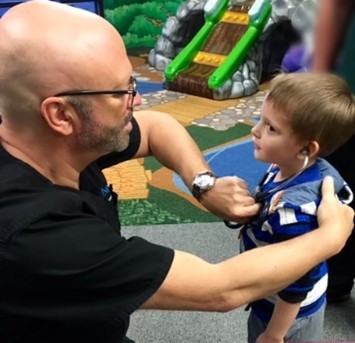 Pediatric Dentistry Procedures
Here are the services you can expect at your child's next appointment:
Preventive resin restorations
Fluoride applications
Cavity fillings
Crowns
Extractions
Emergency dentistry
At Apex Sleep Dentistry, we accommodate patients of all abilities, including those with physical, developmental, sensory, and mental disabilities. Our personalized approach means we will happily cater to your family's unique needs. Our team can help you and your loved ones who are disabled or dentistry intolerant, and ensure you get the expert dental care you deserve.
As parents and patients this would be a concern for everyone and believe us when we tell you we understand your concerns.   Our group takes every step and precaution possible to ensure safety, so that you can be happy with the course of treatment.  All our patients are monitored with the same standards of care as though you would be having this procedure in the hospital.  Remember our anesthetics are safe and predictable, to the point recovery time can take as little as 20 minutes.  Our anesthesia providers are highly trained to provide general anesthesia during your child's dental treatment. This prevents the hassle and expense of having to take your child to a hospital for their care under general anesthesia.
Please contact us if you have any questions about pediatric anesthesia. Our staff will explain everything to you so that we can alleviate any concerns.  Remember we started this group to help patients who did not have access to this care, and provide it with strict attention to safety, quality, comfort, all of which has been our mission since day one.